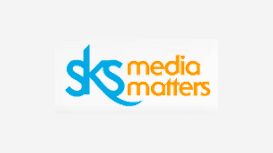 SKS Media Matters is a complete video communications company, producing original, thought-provoking digital video.
High quality, engaging video content for use online, ipads, mobiles or DVD. Corporate promos, testimonials, case studies, video news releases, webcasts, dramatised training and "how to" videos. Every project receives our personal attention from start to finish. Clients in healthcare, property services, education, insurance, hairdressing and defence. Based in London, we shoot and edit across UK and overseas.
---
Reviews and Ratings
We do not have any reviews about SKS Media Matters available right now.