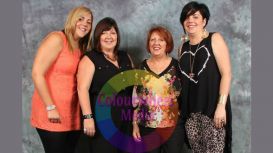 Whatever your brand, band, business or enterprise, we have the means to help you promote it the right way. From music videos and Photography to corporate advertising and everything in between. We do two things - what we love and what we are good at (we mean we know what side our bread's buttered on). Through a process of trial and error we have a narrowly defined list of services we offer. In short we believe it makes sense for you and us for our company to concentrate on what we can do best and what we enjoy.
If it doesn't excite us or we can't do it we just get frustrated and that shows in our work. It's like golf! We want to be the best we can be and do the best for you - that means doing what we love and what we are best at ourselves. You're reading this because what we can do matches what you're looking for.
---
Reviews and Ratings
We do not have any reviews about Colourwheel Media available right now.