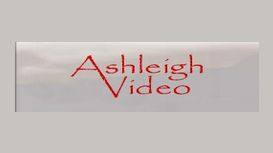 Ashleigh Video are based in London and also cover Kent, Essex, Surrey and Sussex. We have been filming weddings and special occasions since 1991, and in that time we have filmed every conceivable event, from weddings and christenings to football matches and school plays. We also film overseas, some of our recent assignments have included an engagement ceremony in Saudi Arabia, a wedding in Montellimar, France and a cinema advertising poster competition in Cannes. All of our work is filmed and edited on professional digital equipment and your finished video can be supplied in almost any format including DVD and VHS tape.
We are a friendly and efficient company with a good reputation, many of our bookings are recommendations from previous clients.
---
Reviews and Ratings
We do not have any reviews about Ashleigh Video available right now.